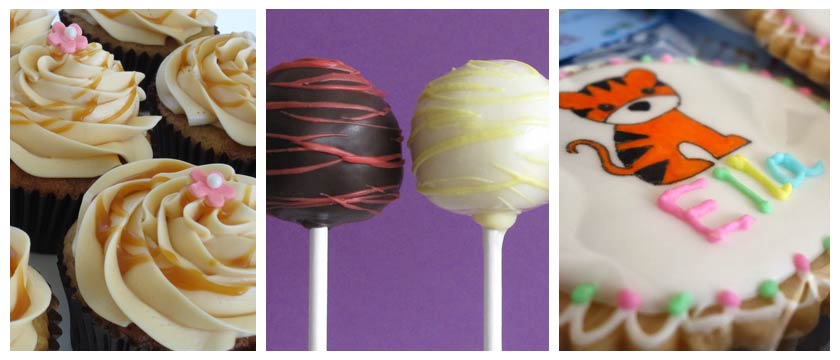 The KCNY Story: Baking Memories
Officially launched on February 21, 2013, KCNY Treats (KCNY) focuses on delivering delectable and customizable cake pops and cupcakes for people of any age to enjoy. Each treat is handmade by KCNY co-founder and Chief Baking Officer Nhu Yorke, who loves to spend time experimenting with new flavours and cake pop designs.
Business partners and KCNY co-founders Nhu Yorke and Krysteen Chau started as two moms doing something they are passionate about and holding weekend baking sessions. The idea for the KCNY Treats brand grew from there, and the company and devoted customer-base started to take shape. After a few years of operations, a third little one on the way made it difficult for Krysteen to devote the same attention to the growing brand. As a result, she stepped away from KCNY and Nhu took over KCNY operations on her own.
KCNY is ready to take Toronto and the GTA by storm with fully customizable sweets in different shapes and sizes. From animated characters to corporate logos and wild and delicious flavours beyond your imagination, KCNY has something for everyone.
Designer KCNY: Designed for You, by Nhu.
Nhu is always experimenting with new design creations that make KCNY Treats one of the most intricate and artistic dessert companies in Toronto. Creative is the name of the game! Designs range from fun cartoon characters to romantic roses for that special someone. Each handmade treat is baked with premium ingredients and carefully crafted to perfection for your satisfaction. Whether it's a children's birthday party, wedding, baby shower, corporate event or an afternoon at home, KCNY's customizable treats will make any occasion memorable.