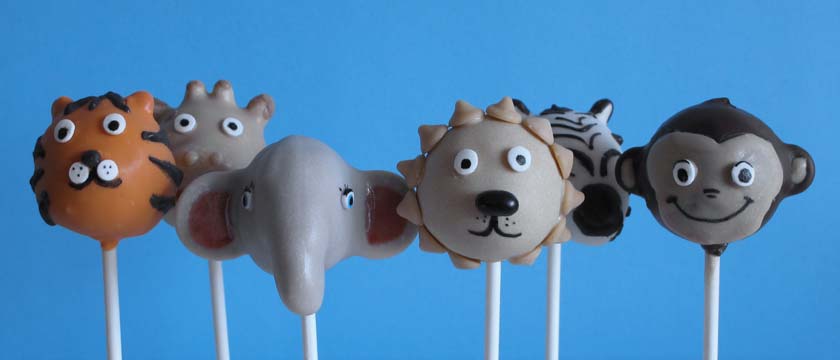 Cake pops are the new kid in town; the cupcake's fun and trendy sister.
Cake pops are simple, mess-free treats that'll give your sweet tooth the satisfaction it desires. The small-sized cake pops are perfect for little hands so kids love them. Adults love them because they're so delicious and fun it makes them virtually guilt-free. Cake and frosting in a chocolate shell, KCNY's cake pops are handmade to order, decorated with care, and taste as good as they look!
With three classic flavours and changing seasonal flavours, KCNY also takes flavour requests when you have that flavour itch you just have to scratch.
Now available in gluten free!
Classic Flavours:

Chocolate: KCNY's showstopper, these pops are mixed with chocolate frosting and dipped in dark chocolate. 

Vanilla: This classic cake pop is mixed with vanilla frosting and coated in dark chocolate or vanilla. 

Red Velvet: These cake pops are folded with cream cheese frosting and dipped in vanilla flavoured chocolate. 
Premium Flavours:

KCNY Carrot: These pops are mixed with cream cheese, dipped in white chocolate and topped with toasted coconut. 

Fudge Brownie: A little twist on the chocolate decadence, this cake pop is good on its own or with a glass of milk.  

Tiramisu: Expresso & coffee liqueur cake pops are mixed with mascarpone cheese and dipped in vanilla flavoured white chocolate.

Tropical Getaway: Delicious flavour combination of banana, pineapple and coconut dipped in vanilla white chocolate. 
Seasonal Flavours:

Zesty Lemon: These pops are sweet and tart. They are mixed with lemon zest butterecream and dipped in white chocolate.

Scrumptious Strawberry: Strawberry cake pop mixed with strawberry frosting and dipped in dark chocolate.
Pricing:

Classic Design: $30/dozen
Custom Design: $3 and up per cake pop

All cake pop orders come in a cake box at no charge or your order can be arranged in a small or large arrangement for an additional cost ($8 and up).
We require at least one week's notice for standard orders and at least 30 days' notice for larger orders for events or weddings. For custom and cartoon orders we require at least 10 days' notice.
All orders require a mininum order of one dozen. For more detailed custom pricing, see the order page or give us a call.